I'm pleased to once again share a recap of the fantastic strides Zone7 has made over the last 12 months.
We continue to go from strength to strength and these wins gives us an even stronger foundation to continue building on in 2023.
We thank each and every one of you for supporting us on this journey, more to come!
Best wishes,
Tal and the Zone7 team
1. More Top-Tier Adopters in Football (⚽️) and Football (🏈)
Zone7 continued to make waves in football (soccer), securing new partnerships with elite teams competing across the English Premier League, Serie A, and Major league Soccer.
In January, we began working with Los Angeles FC, our first client in the MLS. Performance Director Gavin Benjafield explained his decision to turn to Zone7 in a Leaders In Sport webinar: "Even a club with 100 years of history cannot match the multiple data points from multiple clubs and environments that Zone7's AI platform offers." The Black and Gold recently rounded off an impressive campaign, winning both the Supporters Shield and the MLS Cup.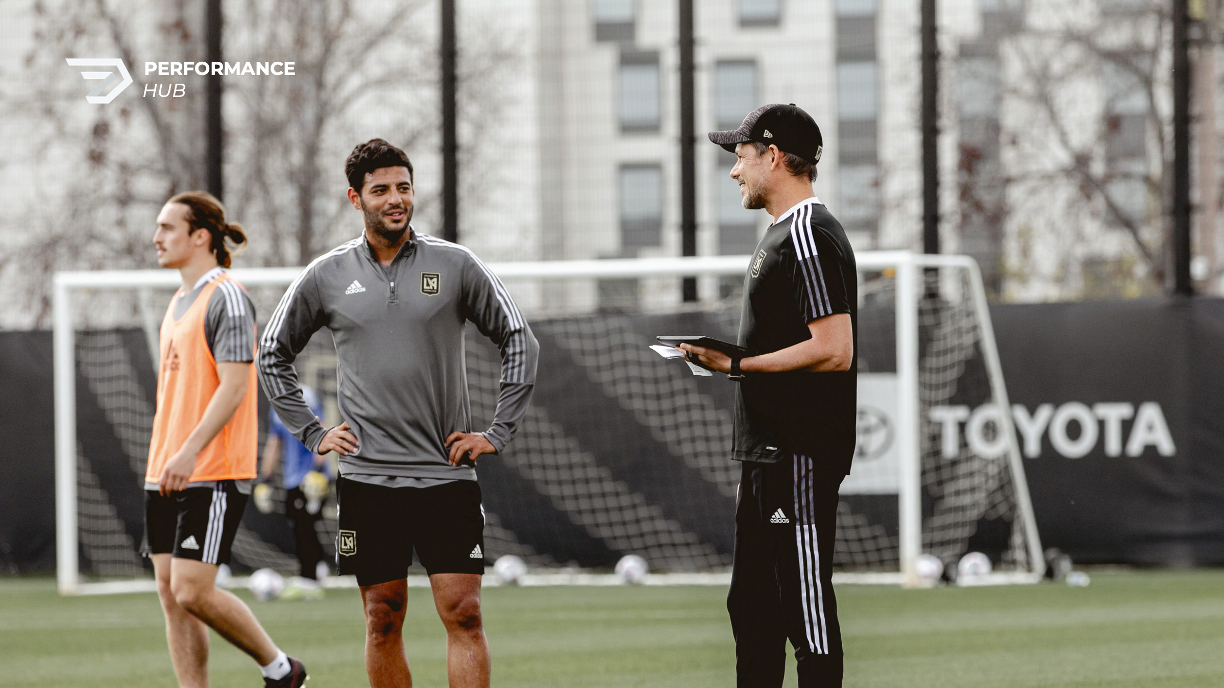 In June, we announced Leeds United FC as the latest English Premier League team to be onboarded to our platform. "Zone7 is the perfect partner to help us harmonize the data we've been collecting, optimize player performance, and lower injury incident rates," said Victor Orta, Director of Football at Leeds United.
In September, we revealed our partnership with S.C. Napoli. At the time of writing, the Partenopei have taken their domestic league by storm, sitting 8 points clear at the top of Serie A with 5 wins from their last 5 games and set to compete in the knockout stages of the UEFA Champions League.
2022 also marked Zone7's formal foray into NCAA Division I American Football, via a multi-year partnership with the University of California, Berkeley's California Golden Bears football program (a member of the Pac-12 Conference).
2. Clients Double Down on Zone7's Services
Liverpool FC has used Zone7's AI-based injury prevention technology since the beginning of the 21/22 season, a move that contributed to the club's League Cup and FA Cup triumphs, missing the Premier League title by just one point, and reaching the UEFA Champions League final.
Encouraged by the results, LFC extended its agreement with Zone7 for a further two years and is extending its use of the platform to Liverpool FC Women and the club's Under 23 team.
"Zone7 has been a helpful resource over the last nine months, supporting our internal load monitoring systems to help optimise the level of care that the Fitness and Medical Team provides to each player on a daily basis," said Conall Murtagh, First-Team Fitness Coach for Liverpool FC.
Women's sports will continue to be a focus area for our company as we move forward.
3. Media Coverage Captures Zone7's Value Proposition
We continued to be covered extensively by leading media publications. Here is a sampling of the articles featuring and mentioning our platform:
The Telegraph: Revealed: The Silicon Valley algorithm helping Liverpool cope with history-making quadruple assault
Liverpool have been using cutting-edge computer algorithms that both detect injury risk and recommend preemptive action…It perhaps helps explain how Liverpool have slashed their number of lost days this season to injury by more than a third and retained such remarkable performance levels across 61 games.
The Wall Street Journal: How AI Could Help Predict—and Avoid—Sports Injuries, Boost Performance
Algorithms using a form of AI known as machine learning crunch statistical data from sensors and can analyze changes in body position or movement that could indicate fatigue, weaknesses or a potential injury. Liverpool Football Club adopted an AI-based data-analytics program from Zone7 to tailor prescriptions for training and suggest optimal time to rest.
TechRepublic: 8 most innovative AI and machine learning companies
Sports is a big business, and a swelling number of professional teams across soccer, American football and rugby leagues are turning to Zone7.
Sportico: Sports Tech Takes Off in Israel as Blazepod Extends The Streak
"If I have to put my finger on why the sports tech is getting popular, it's kind of what was behind our thesis when we invested in Zone7. The adoption rate of the technologies [and] data analytics systems into sports teams is increasing. And this is just creating more opportunities for innovation," said Lior Carmel of Blumberg Capital.
4. Strategic Partnerships with LMA, ASD, and StatsBomb
We bookended the year by aligning with two influential football industry organizations that are nurturing the next generation of coaching, management, and sporting director professionals.
Zone7 and the Association of Sporting Directors, a membership network for director-level sporting executives across global football, will provide education around AI application and injury risk forecasting best practices in professional football. Zone7 will also host convening events available to all ASD members, including Sporting Directors, Directors of Football, Technical Directors, Head of Recruitments, Chief Scouts, and Loan Managers.
Zone7 will also support the League Managers Association as a new Technical Partner. As adoption of data collection tools and applications continues to accelerate within professional football, the Zone7-LMA collaboration will focus on developing data science-themed informational resources, including whitepapers, webinars, and intimate working group sessions, which will be shared via the LMA Institute of Leadership and High Performance.
Zone7 also become the exclusive headline sponsor of this year's StatsBomb Conference, an event convening members of the most progressive and data-driven sports organizations around the world.
5. Exciting New Hires
Zone7 welcomed 15 new hires in 2022, expanding our team globally with employees in Palo Alto, Tel Aviv, and London, among which include: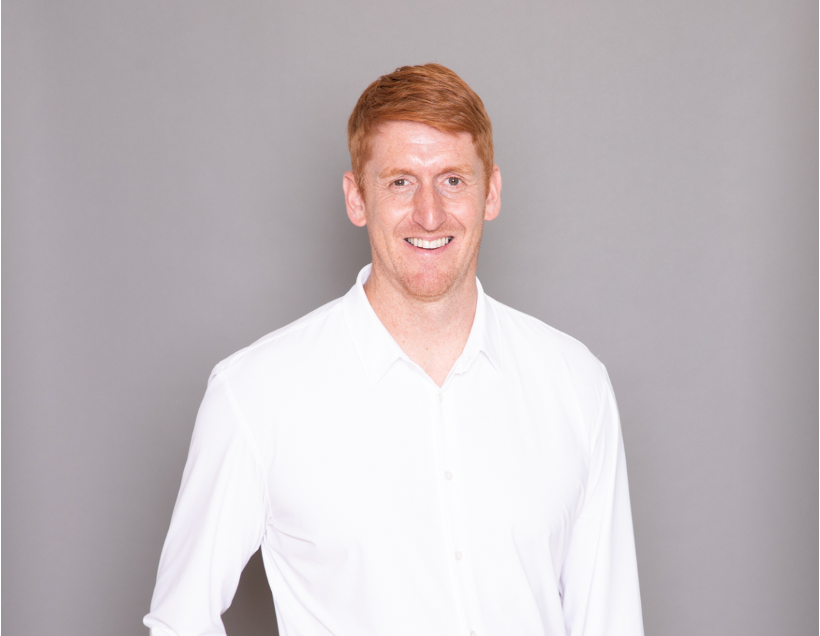 6. Shortlisted for Industry Awards
Zone7's transformative potential across athlete performance and commercial sustainability in professional sports received notable recognitions from two of the industry's most prestigious award programs.
In August, Zone7 was shortlisted for the Leaders Sports Awards' Innovation category. The award series acknowledges industry success, pioneers in their field, and commercial achievements on a global stage. Other notable names in the 2022 series included the FA Women's Super league, OnePlan, IMG Arena, SailGP, Red Bull Racing, and Warner Bros. Discovery.
Zone7 was shortlisted for the 2022 Leaders Sports Awards in the Innovation category
In November, The Sports Technology Awards Group, published its annual Power List, a ranking of the most tech-forward organizations in sport, as voted for by hundreds of industry professionals. Zone7 was recognized among the leading 100 as one of only eight within the Performance category and being the only data science company to be listed. Once again, Zone7 was in good company, sitting alongside the likes of Formula 1, the NBA, the NFL, Strava, and Whoop.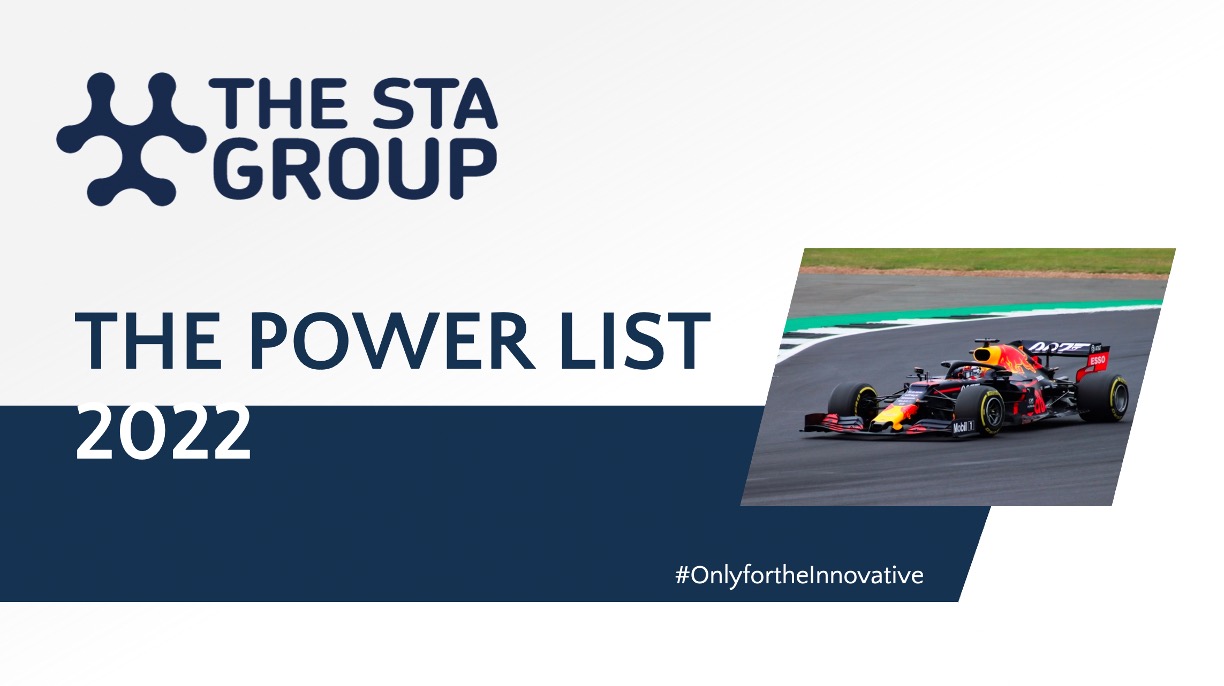 7. Launch of the Zone7 Performance Hub
We are on a mission to enable performance professionals to make better informed decisions. As a result, we have increased our capacity to create content and research which further enhances this ambition. This has led to the launch of a monthly blog with our Performance Director Rich Buchanan, as well as publishing research that interrogates our football data lake and high-level practitioner opinion pieces from the likes of Marcio Sampaio and Damian Roden.
8. Conversations with Pro Sports Practitioners
An important pillar of Zone7's content strategy in 2022 was in-depth conversations with progressive practitioners inside professional sports. As hands-on users of Zone7's technology, we wanted to share their experience, the reservations they had prior to adoption, and how the platform is now supporting their day-to-day decision making inside elite athlete environments. Notable examples include:
Video Webinar co-hosted with the Leaders Performance Institute: Experienced performance director David Martin moderates a conversation with the Los Angeles FC's Gavin Benjafield and Zone7 Data Analyst Ben Mackenzie about how to effectively blend sports science and data science in high-performance settings.
Masterclass Session at Leaders Sport Performance Summit: Zone7 clients Dr. Imtiaz Ahmad, Head of Medicine and Performance at QPR FC, and Jordan Milsom, former Head of Performance at Rangers FC, featured as special guests to discuss the role of AI in sports performance and medicine best practices.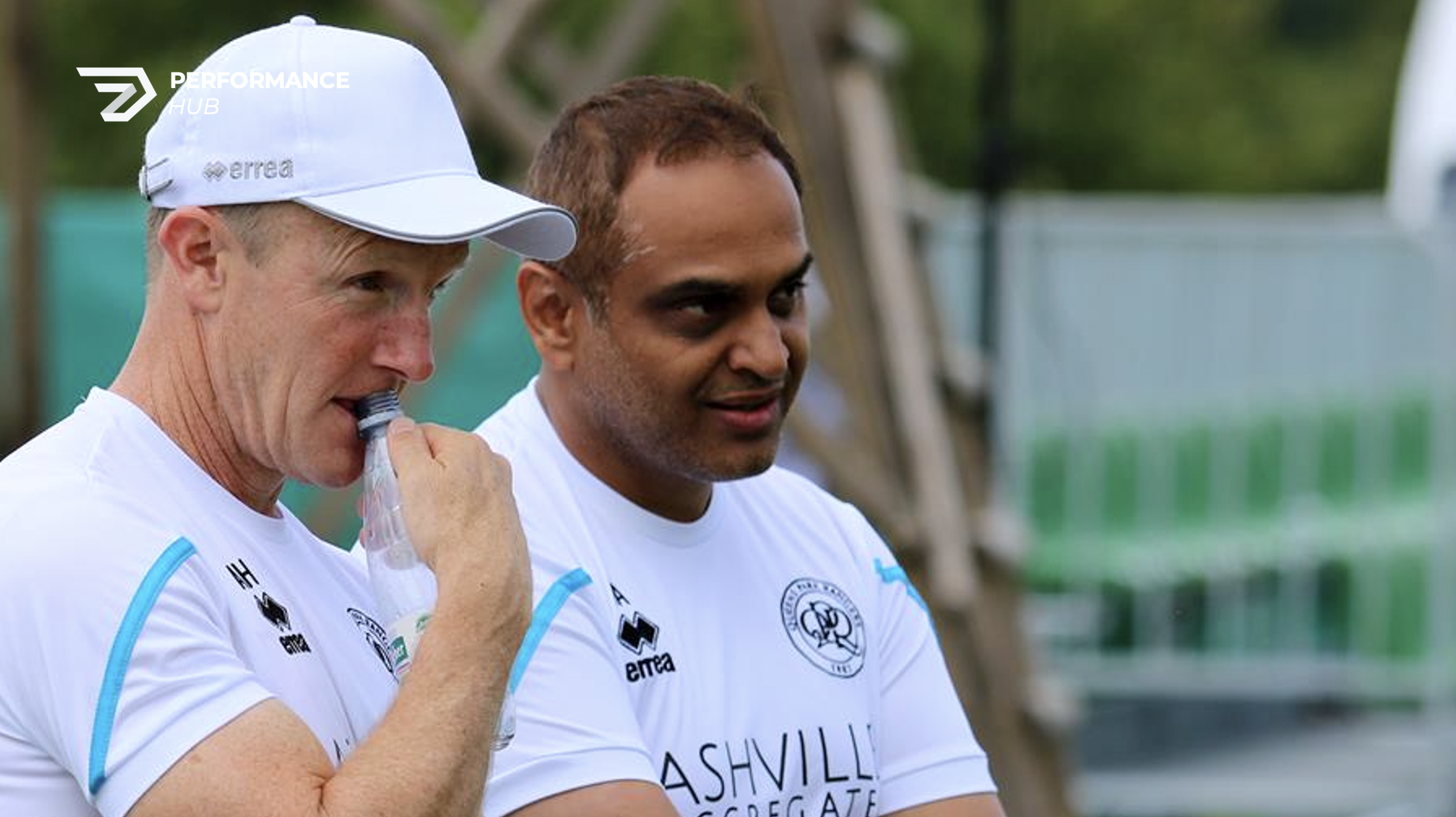 Written Q&A with Damian Roden: The high-performance consultant explains his Fit for Every Game training philosophy, the influence of key people like Sam Allardyce, Mark Hughes and Raymond Verheijen, and how to incorporate AI into one's approach.
Global Performance Insights Collaboration: Jo Clubb, a leading sports science consultant that has worked across the Premier League, NFL, and NHL, has partnered with Zone7 to help demystify the concept of AI in the context of professional sports and workload management.
9. Fresh Batch of Client Case Studies
When it comes to showcasing the positive impact Zone7 can have on athlete performance output, team results, and cost reduction, a case study is worth 1,000 words. This year, Zone7 dropped three new case studies:
10. New Product Feature: The Micro-Cycle Simulator
Building on Zone7's ability to provide daily injury risk forecasts, Zone7 recently rolled out the Micro-Cycle Simulator, a new product allowing practitioners to configure and test different training and fitness workloads up to seven days ahead of time; adding a new layer of control, customization and insight to daily use of the Zone7 platform.
"A big part of Zone7's success to-date derives from the real-time feedback loop we have with our clients," said Rich Buchanan, Performance Director. "We've learned that practitioners want to extend injury risk forecasts into the future using projected training workloads. Our Micro-Cycle Simulator product meets this need, while representing Zone7's own growth as a leading, data science-based performance management tool."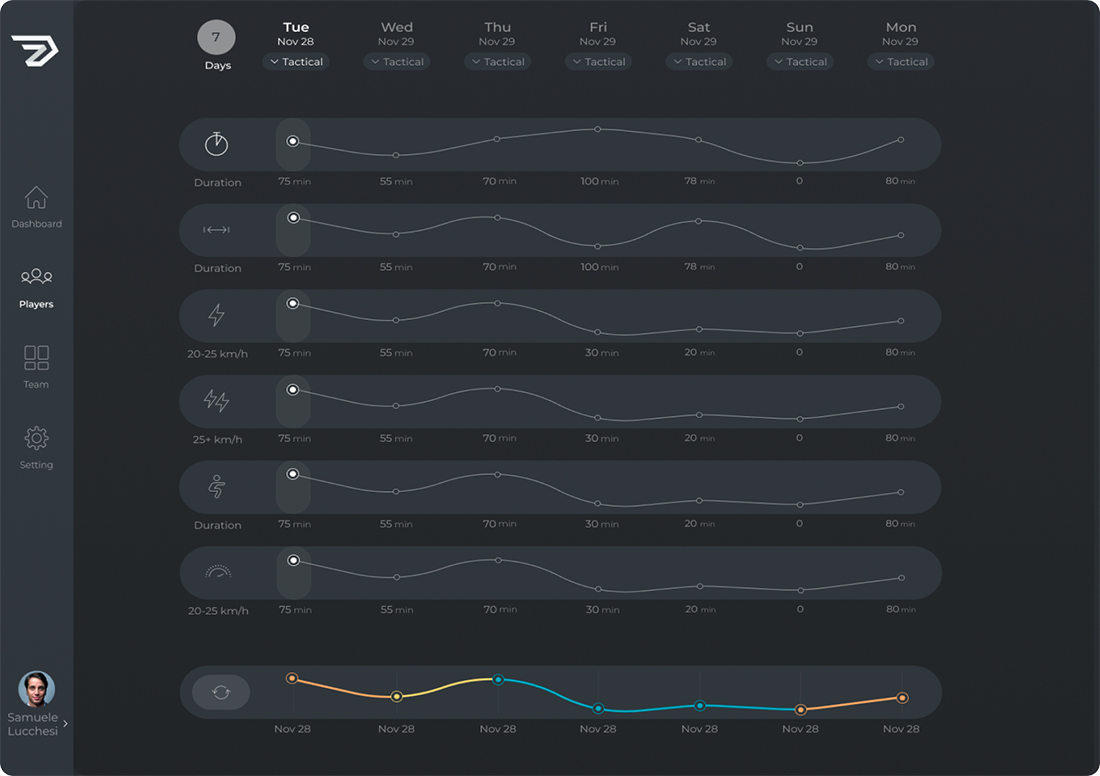 ---
Ready to Elevate your Performance? We provide a comprehensive suite of products and services utilizing data and AI to enable greater performance and durability amongst high-performance teams.
To find out more about our work, Book a Demo today.