Twenty First Group (TFG) are global leaders in B2B sports intelligence. Since 2013, they have been helping elite athletes win major tournaments, advising teams in winning major trophies and become trusted advisers to some of the world's leading rightsholders, sports properties and investment groups.
As part of our special report with the Leaders Performance Institute, we interviewed TFG's Managing Director of the Americas, AJ Swoboda to discuss exactly how strategically applied data can shape organisational change.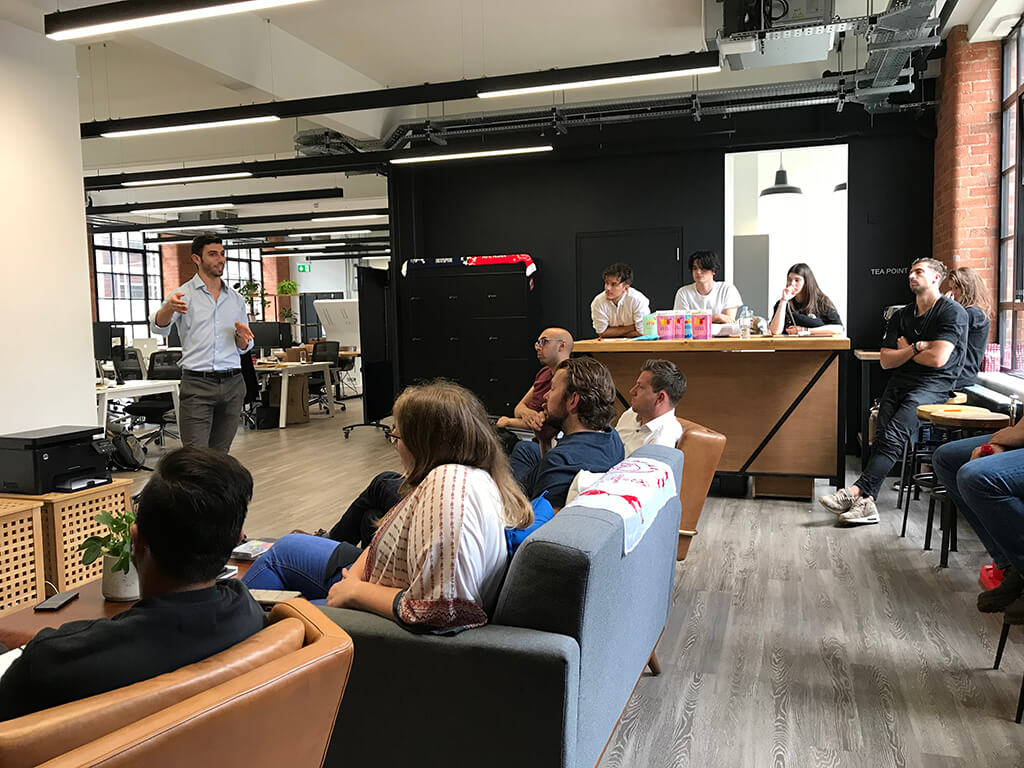 Image: AJ Swoboda / Twenty First Group
"The use of data in any industry can be thought of in three broad tiers," says AJ Swoboda. The Princeton alum, who joined TFG in 2019, knows a thing or two about data having previously founded his own football data science company and worked in the data science consulting industry outside of sport.
"The first tier is the raw data itself, which can be collected in a variety of manners. Regardless of how it is captured, the primary focus of this base tier is data production," he continues.
"The second tier is about structuring and organising data to produce insights from that first tier data. For example this could be something like, 'who has scored the most three- pointers away from home so far this season?'. Typically this tier of data usage is not meant to change lives. It is meant as interesting, but not necessarily insightful, and most likely not the most useful."
Then there is the third tier, where Swoboda believes the most value sits for any organisation using data and in which most organisations in the sports industry have only recently begun to invest.
"The third tier in the data space I refer to is 'data intelligence'. This is about creating purpose-built data models from the raw data in the first tier that can serve as inputs to further analysis, is about combining disparate data sources, and is about applying rigorous statistical methods and testing to provide genuinely new and confident insight that can shape decision making."
This, Swoboda suggests, is a key point of difference for TFG. "We work as a hybrid consultancy and technology firm, where all of our work is supported by a rich data science capability set. Our intelligence engine, which is a sport business specific data warehouse, allows us to innovatively advise clients and build tailored products for our partners.
"We rely on decades of experience we collectively have in the sports industry when we're conducting our work, but we also want to ensure everything we're bringing to the table is evidenced-based rather than only opinion- or experience-based."
This is a highly important principle that TFG applies across its work with a range of investors, sports clubs, and world-class rights holders – from the English Premier League and England and Wales Cricket Board to the DP World Tour and PGA Tour.
Take TFG's work with the Canadian Premier League in 2019, for example. "We worked closely with league executives and club owners to set practical international recruitment guidelines based on our data intelligence, which achieved buy-in from the league's board of directors. But that of course doesn't mean on day one that everyone participating in recruitment processes across all of the clubs would be happy with the changes.
"Together with the league, we had to clearly and openly walk through our analysis and strategy with club stakeholders to ensure appropriate discussion could be had on the merits of how this programme would ultimately benefit the league in the long run."
It took patience and willingness from all parties to slowly get people onboard, but now Canadian Premier League executives consider the program a success. "Clubs have successfully invested in a number of young international players, from new countries, who have helped raise the overall level of performance in the league. Some of these players have since gone on to be sold to clubs in European football, helping establish important pathways for player development."
To conclude, Swoboda says: "There will always be difficult points when bringing data intelligence into organisational decision making. But if you identify the main goal and keep your objectives clear throughout the progress, it will be worth working through those harder times."
This is an excerpt from an article that first appeared as part of 'In The Zone: How Zone7 is bringing the power of data science into the world of high performance', a special report created by Zone7 and the Leaders Performance Institute. Click here to download the full report.
---
Ready to Elevate your Performance? We provide a comprehensive suite of products and services utilizing data and AI to enable greater performance and durability amongst high-performance teams.
To find out more about our work, Book a Demo today.