It was a season to remember for Los Angeles Football Club (LAFC). After winning the MLS Western Conference by an 11-point margin, The Black and Gold edged out city rivals LA Galaxy in an El Tráfico semi-final classic, before winning the MLS Cup final in dramatic fashion over Philadelphia Union.
The consistent on-field performance delivered by LAFC's squad, and the team's ability to dig deep in the dying seconds of extra time are a testament to the groundwork laid by the Club's Multidisciplinary performance team, spearheaded by Gavin Benjafield (Performance Director).
Under Benjafield's watch, LAFC effectively utilised Zone7 during the 2022 MLS season; deploying the technology to assist with their player workload management and injury risk mitigation processes. Zone7's potential when harnessed as a tool in the daily workflow processes of a committed team of expert practitioners is captured in Zone7's latest case study.
53% reduction in days lost per games played
69% reduction in days lost for non-contact injuries per games played
17% reduction in injuries per game played
350 less 'player days' lost year-over-year
Salary efficiency amounting to $505,000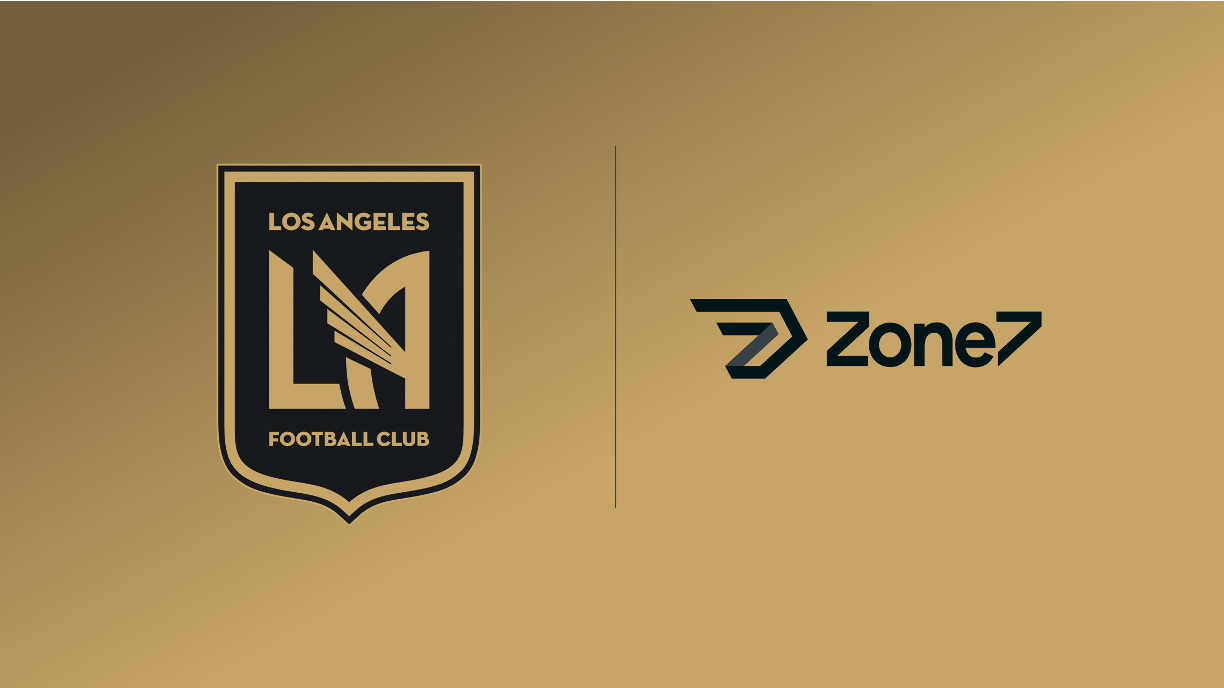 View Full LAFC Case Study Here
Earlier in the season, Benjafield spoke with Zone7 about his time with LAFC and philosophy on player performance management. Having previously worked within teams across the English Premier League (Watford FC), the Dutch Eredivisie, and the UEFA Champions League (AFC Ajax), it was LAFC's new status in Major League Soccer (MLS) that Benjafield saw as both an advantage and a fresh challenge.
"This was a blank slate. I could come in with my paintbrush and that was attractive to me. With previous teams, I've worked with, you go into a deep history, but [working with LAFC] provided an opportunity to go in a different direction where I could explore and innovate myself."
When it came to mapping out his vision for player workload management, Benjafield had no shortage of products vying for his attention. Amid the influx of interest from providers, he admits it took time develop familiarity with Zone7 and the value it could offer.
"As a Performance Director you get a dozen of these [enquiries] a month," Benjafield explained. "When Zone7 approached LAFC initially, I kept them at arm's length to an extent. In the back of my mind though, I kept thinking "you can't discount the message that these guys are trying to bring across [data science's potential in athlete performance optimization].
"We had a lengthy and constructive dialogue. I've been in the industry long enough to know that smoke and mirrors exist when it comes to injury prevention. I don't know if a company ever will arrive with the perfect solution, but I do believe that Zone7 are closest to it so far. There are no false promises of 'injury predication,' just a quantitative approach to injury risk forecasting and mitigation."
When asked how Zone7 works within his team's decision-making process, Benjafield used an analogy.
"At home, I'm pretty handy. I can fix a few things around the house. Get me close to anything electrical and there's no chance. I'm going to call the electrician, even if it's something simple because I've got this idea that electrical is a little bit more life or death."
Benjafield reiterated, however, that there is a fine line between supporting in-house operations and overly relying on external solutions.
"If you outsource everything, then you're just going to be an organization with a ton of consultants running around. You're not going to have any identity," he explains. "There are, however, instances where an 'electrician' is warranted. In this case [player workload analytics], we felt that was Zone7. They could give us a far greater depth of data and insights than we would ever be able to achieve ourselves. We [LAFC] are in our fifth season as a professional team, but even a club with 100 years of history cannot match the multiple data points from multiple clubs and environments that Zone7's AI platform offers. When we were ready to determine whether to adopt Zone7, that context made the decision relatively easy for us."
This conversation with Benjafield also touched upon a larger initiative being explored by Zone7 and the Leaders Performance Institute – finding the sweet spot where sports science meets data science.
"I think that sometimes sports scientists believe that they are data scientists, but the reality is there is a distinction. There is a difference. For example, we set out at the beginning of the MLS season to recruit an in-club data scientist. This was the first role of its kind at the club, so we had to create a job description. Through my knowledge of the space and professional connections, I created what I thought was quite a comprehensive job description."
"Despite this, we received well over 200 applications from people with an array of qualifications. It was so interesting to see that even though the job description was clear, we had everyone from performance analysts, and video analysts, through to traditional sports scientists nominating themselves for the position. There is clearly some confusion in the industry because of the 200-plus that applied, only 25 or so were qualified to handle the data, which was the key [attribute] that we were looking for."
Benjafield is also acutely aware that knowledge does not always translate to effective application, citing two areas where Zone7 is helping him to overcome that hurdle – distillation and justification.
"Imagine having 100 different metrics that I need to manipulate daily across 25 athletes. Zone7 has helped us narrow things down to maybe five metrics. Three of those were ones we were already monitoring closely, but two were not. I think that approach helped us develop actionable next steps."
"I think what also helped is that [Zone7] would let us go a little deeper into how they arrived at their recommendation. They retrospectively analysed the data we gave from the previous season – all our GPS data, force platform data, injury data, etc. Through that exercise they could tell us, "Here are some of the most sensitive markers that were flagging at the time X player, or players, is sustaining most of their preventable injuries.""
Importantly, Benjafield explains that Zone7 is not the authority when it comes to performance at LAFC. Rather, the platform is a piece of the mix that he believes is needed to help athletes perform successfully and consistently.
"We're never going to position Zone7 as the ultimate decision-maker, or to protect us from incurring criticism. We made the choice to bring it onboard to help us arrive at our own decisions. It's a reflection of our broader philosophy that will benefit us long-term if we use it correctly. It gives us rich data and insights but we're the ones who ultimately take ownership of those decision, both when they pay off successfully and when they don't."
Ultimately, like any aspect of elite sports performance, the effective use of Zone7 is about finding balance.
"I think everyone in the organization should want to win, not necessarily at the risk of an athlete's welfare, but we don't want to be so overly cautious that it comes at the expense of winning games either."
For now, Benjafield has found his sweet spot. Athlete days lost are down more than 50% over last season, while new Western Conference and MLS Cup trophies sit proudly in the cabinet at Banc of California Stadium.
---
Ready to Elevate your Performance? We provide a comprehensive suite of products and services utilizing data and AI to enable greater performance and durability amongst high-performance teams.
To find out more about our work, Book a Demo today.